Description
This package includes 328 x 0.5 x 0.5 x 40mm tiles giving a total of 82sqm coverage.
Also included are over 800 central and outer connector caps. There is also an 8.5m run of 40mm black edging ramps to allow hazard free access to the area.
These are used tiles with sone showing signs of fading and wear in some high footfall areas of their previous home. These are only complete tiles and all the cut tiles have already been disposed of.
The tile has a blue speckle finish and with a bit of Care and attention these could be brought back to life again for a fraction of the price of a new tile. The RRP on this is £120 per square but we offering these at package price of £2995 including the edging and cap systems.

Usage
The Origin 40mm High Impact Tiles can feature in almost any gym environment. However, the tiles have been designed for free-weight and strength & conditioning zones. These hard-wearing tiles will withstand both high footfall or impact.
Free-weight
Strength and Conditioning
Olympic Lifting
Construction
The heterogeneous (dual layer) construction of the tile is a 37mm recycled rubber base bonded to a 3mm EPDM top sheet. The base layer provides sound, impact and vibration reduction. The top sheet layer provides a dense, smooth, hard wearing surface. Together they make up an effective and functional free weight gym tile.
The tiles have a bevel on the edges which help to neutralize the effect of subfloor imperfections. The underside of the tile has channels which reduce weight and streamlines installation.
A 1m x 0.5m footprint ensures efficient installation and versatile layout options. 40mm thick tiles provide excellent performance and value.
Force Reduction
Force reduction is one of the most important factor when buying free weight flooring. The Origin High Impact Tiles have a force reduction of 51.7% in accordance to European standards (EN14809: 2005). This means the tiles will absorb impact ensuring a safe lifting environment.
Sound and Vibration Reduction
Free weight and Olympic lifting areas are often subject to persistent impact. The flooring must minimise sound and vibration to minimise disruption to surrounding areas. The Origin tiles feature these properties.
Installation – Joining Plates
Each tile accommodates joining plate connectors. This allows up to 12 connection points per tile. Connecting the tiles like this reduces any individual tile movement. The tile can be loose laid without connectors – though this may result in slight movement of tiles.
CAP System not included. Each tile requires 4 central and 2 outer connectors.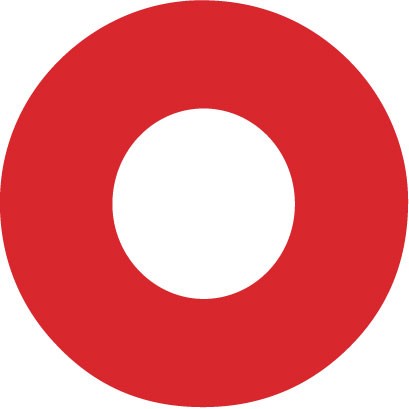 Installation – Bonded
The high impact tiles can also be bonded to the floor. This requires professional installation and sub floor preparations. See our sub floor preparation and installation guides for details.